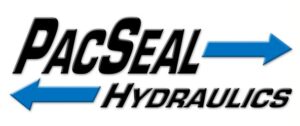 Join us in-person for this year's Offshore Technology Conference! We will have on display new and innovative products that you will want to incorporate with your next control system.
The Offshore Technology Conference (OTC) is a 54 year old tradeshow that showcases the platforms of industry leaders and energy professionals from all over the world. This is an incredible opportunity to discuss and learn more about continuous innovations from over 2000 leading providers and over 350 technical presentations.
When
May 2-5, 2022
Where
Booth Number 2007 in the NRG Center
NRG Park
Houston, Texas,
TX 77054, United States
Why
To learn how you can improve your hydraulic control systems and to prepare your units for the future of rig automation.
PacSeal Hydraulics is a diverse team of talented professionals devoted to engineering and manufacturing high-performance, durable and reliable fluid power control components. PacSeal's ShearFlo® sealing technology has become an industry standard when it comes to high pressure and high flow, critical service applications. We are continuously pushing the envelope for metal-to-metal sealing valve technology to improve the efficiency and dependability of hydraulic control systems worldwide. Come find us anytime during OTC to begin brainstorming methods to leverage your business. If you are unable to attend, then please call us during standard business hours at (714) 529-9495 or email us any time at sales@pacsealhydraulics.com.